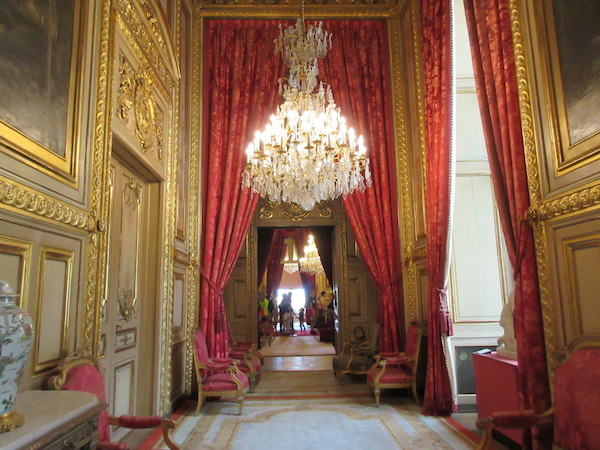 Louvre Royal Apartments
Visiting the Louvre was one of the main reasons for our trip to Paris (the other reason being to see Versailles). The Louvre is huge - more than you could possibly see in one day. We started with the Egyptian antiquities and the Mona Lisa, but beyond that we didn't have a plan.
We chose the Napoleon III apartments based on a tiny picture in the museum map, and it was one of the highlights of our visit. The sumptuously decorated state rooms are recreated in the museum for you to explore.