Unexpected – Part 8.0.1
Unexpected train troubles, unexpected progress, unexpected activity. So much of this site visit didn't go as we expected.
Let's start with the train. After all of the previous problems with strikes, we were hoping for a simple, uneventful train trip to Vichy. Instead, we drove into a storm which took out the train signals and delayed us by an hour and a half. I contacted the project manager, and was able to postpone the meeting long enough for us to get there, but everything was rushed.
Unlike so many of our previous visits, this time we didn't see the progress we expected. We were hoping some of the internal walls would be up, and I was looking forward to seeing the size and layout of the rooms. The plasterers were at work around us. The ceiling is done, they have started putting insulated plasterboard on the walls, but there are no dividing walls yet. Maybe next time.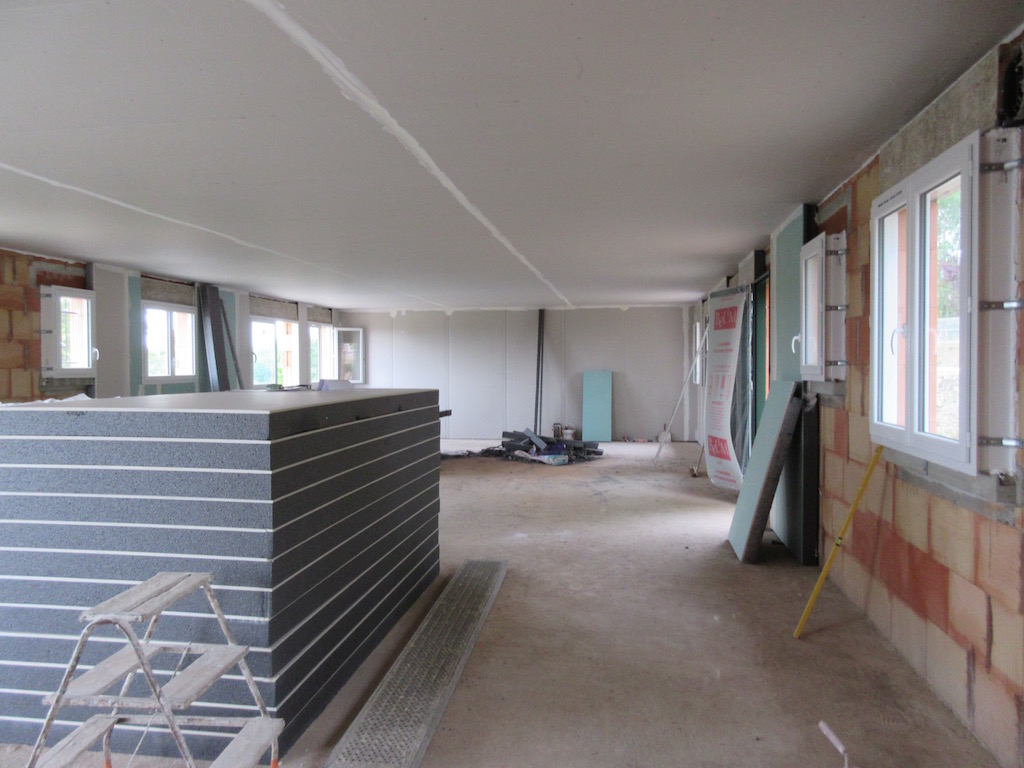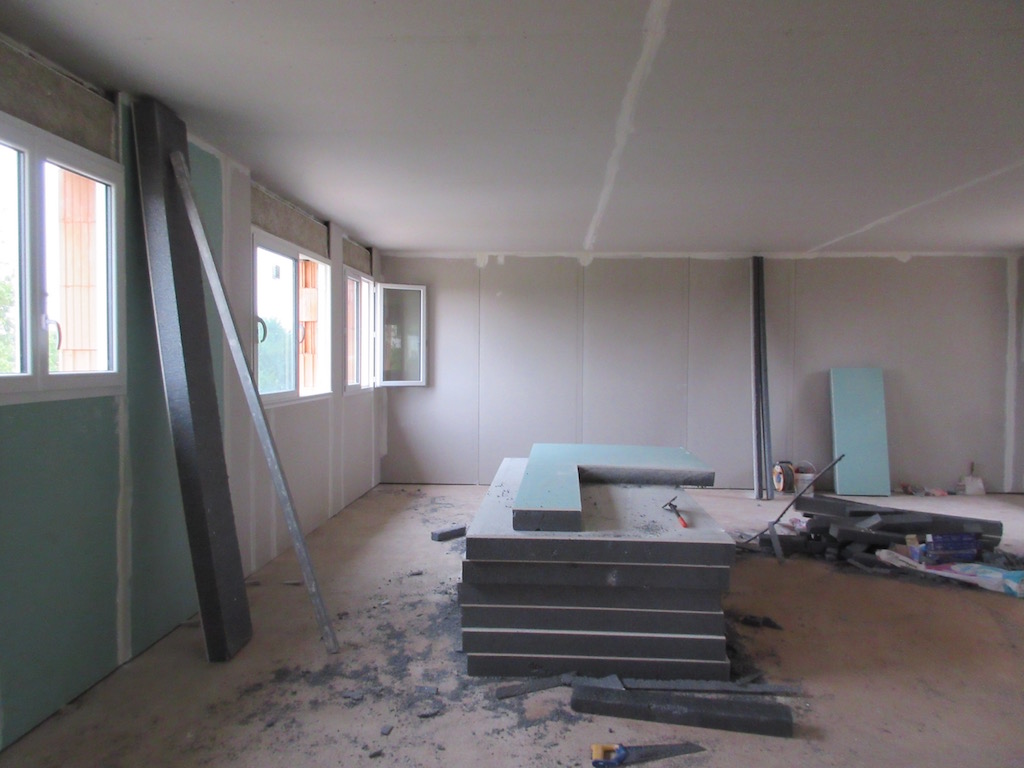 We were prepared to go though all of the electrics this visit. We spent a lot of time last week finalising the exact position of every power point and light switch; things like how high off the floor we want the power points and how far from the door frames the light switches should go. Graham spent days drawing up diagrams to represent every wall with the positions of power points and switches. We didn't need it. Without the internal walls, they are not ready to start the electrics. Next time.
There was plenty of progress this visit, just not quite the progress we expected. We got to walk through our front door for the first time. They have applied the waterproof membrane, and have backfilled the soil around the house. It was fabulous to finally get an idea of what our front garden will be like, without mounds of excess earth and giant ditches everywhere.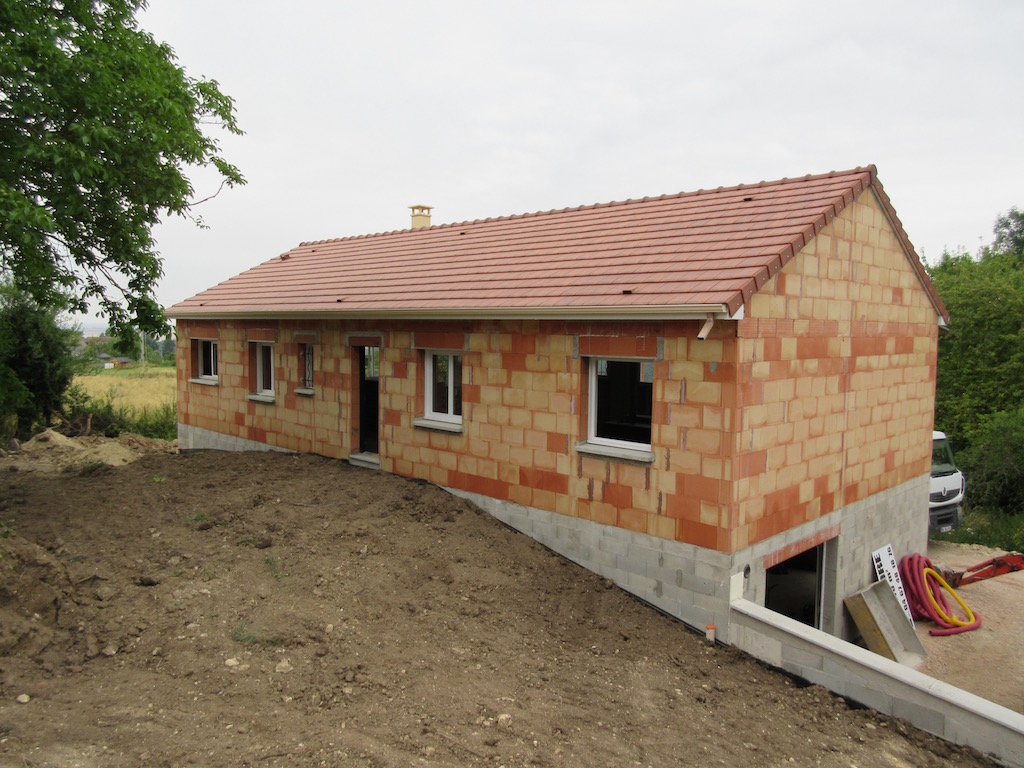 A lot of the big infrastructure has gone in since our last visit as well. All the pipes to connect the house to the electricity supply, sewer, and rain water evacuation are in progress. Not as glamorous as the internal walls perhaps, but still important.
The site was bustling. Often, it is just us and project manager for these site meetings, but this time there were tradespeople at work all around us, both inside the house and out. It is a final burst of activity before the summer lethargy sets in. August is holiday time in France. The cities empty out and many businesses close completely for the month. We still plan to visit during August, but there are no site meetings scheduled now until everyone returns to work in September.
Watch the video for this visit.