Starting the Roof – Part 6.0.1
Less than a week after our last house visit, we were back for a site meeting with the project manager. We went via Clermont-Ferrand again, but this time with the benefit of experience. We arrived and picked up the car without difficulty.
The roof trusses, which were waiting on site last week, are now up, and it is an amazing transformation. From the inside, it feels suddenly bigger. From the outside, we can see the complete structure and its finished size for the first time. I'm pleased to see that the house sits quite modestly in the landscape, especially now that there is abundant greenery and leafy trees to soften the edges.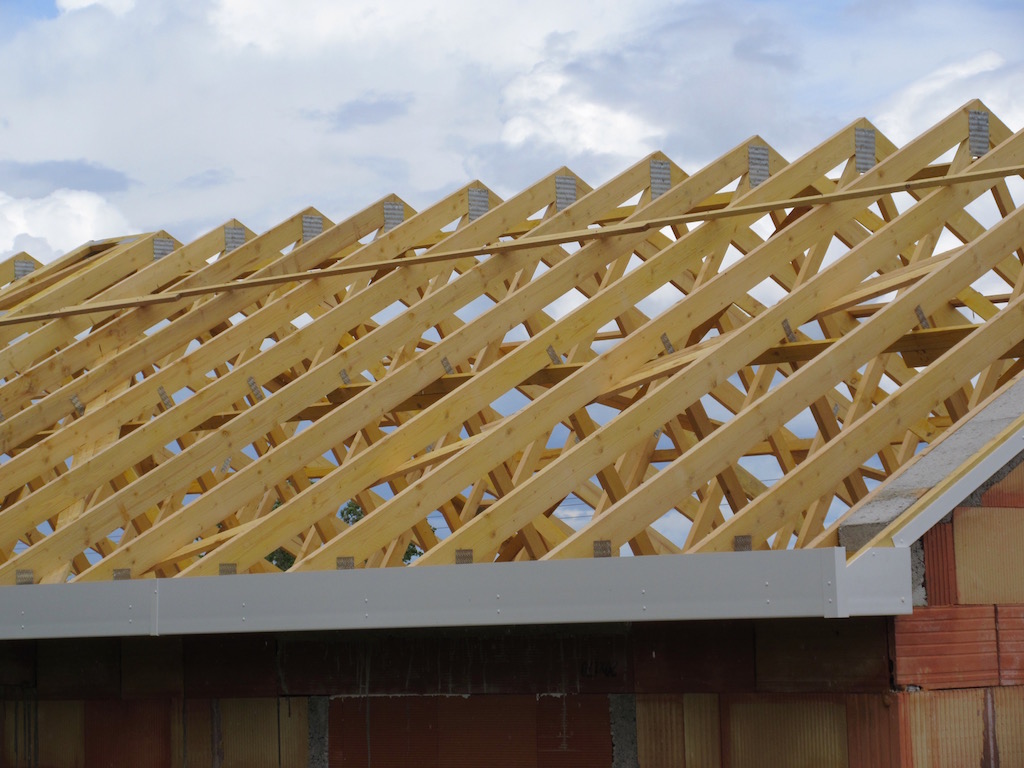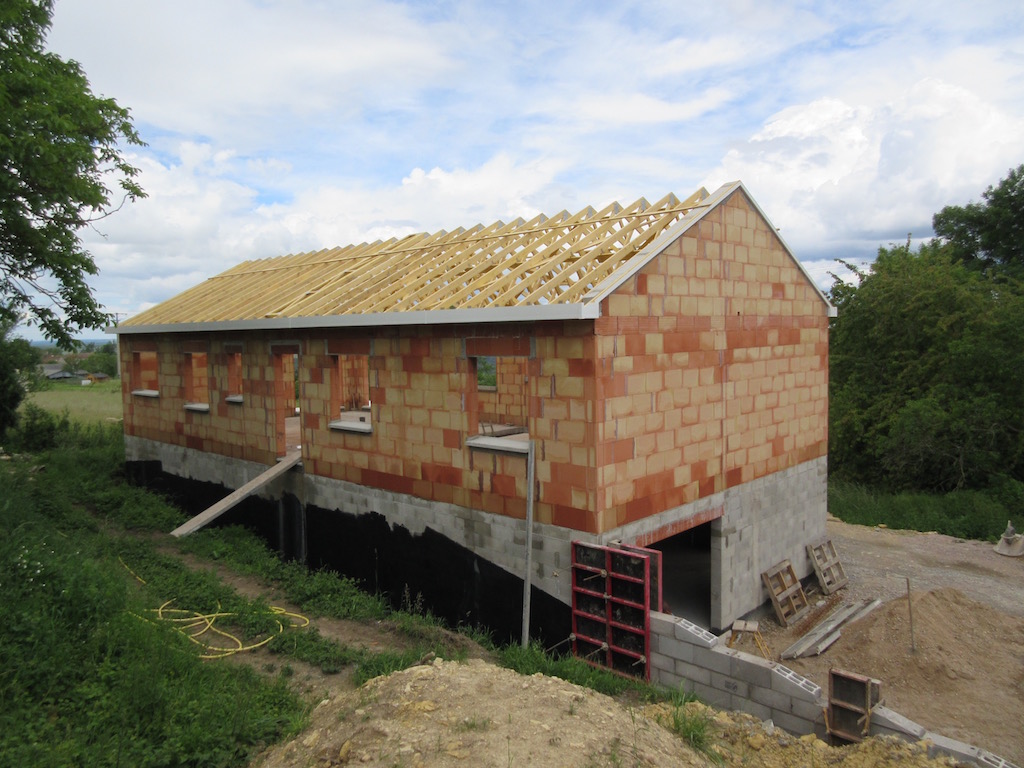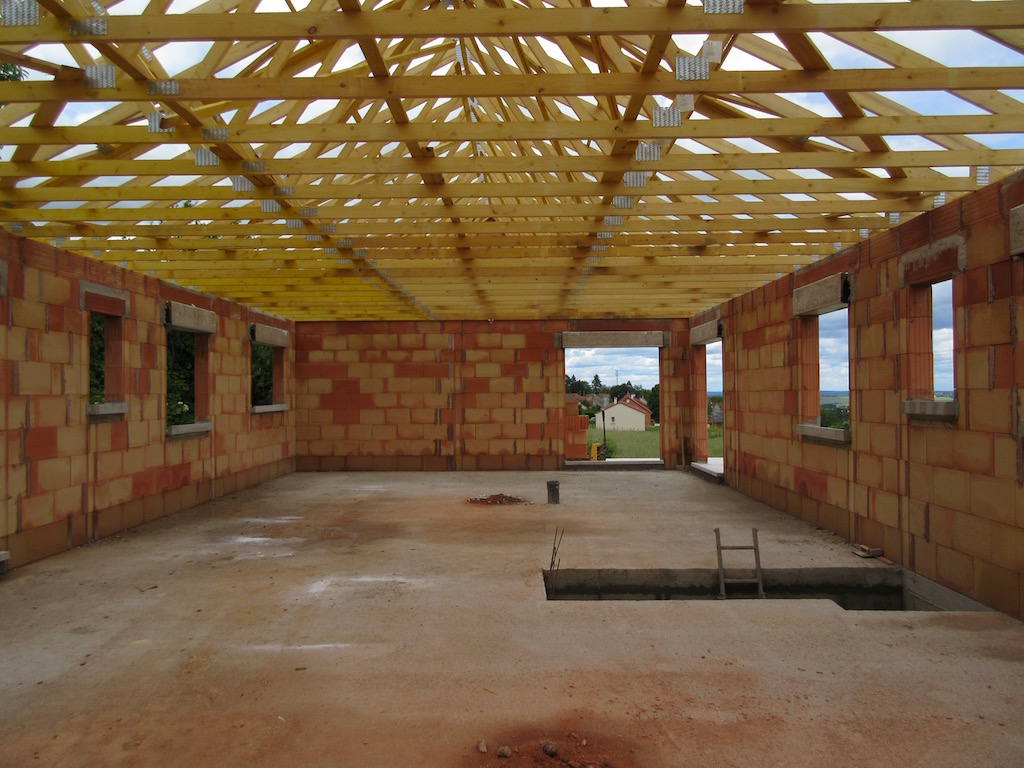 Speaking of greenery, our wildflower patch, which was bare earth just a few weeks ago, is now almost as overgrown as the rest of the garden. It removes the risk of soil erosion, and we have the odd bright poppy amongst the green - exactly what I wanted.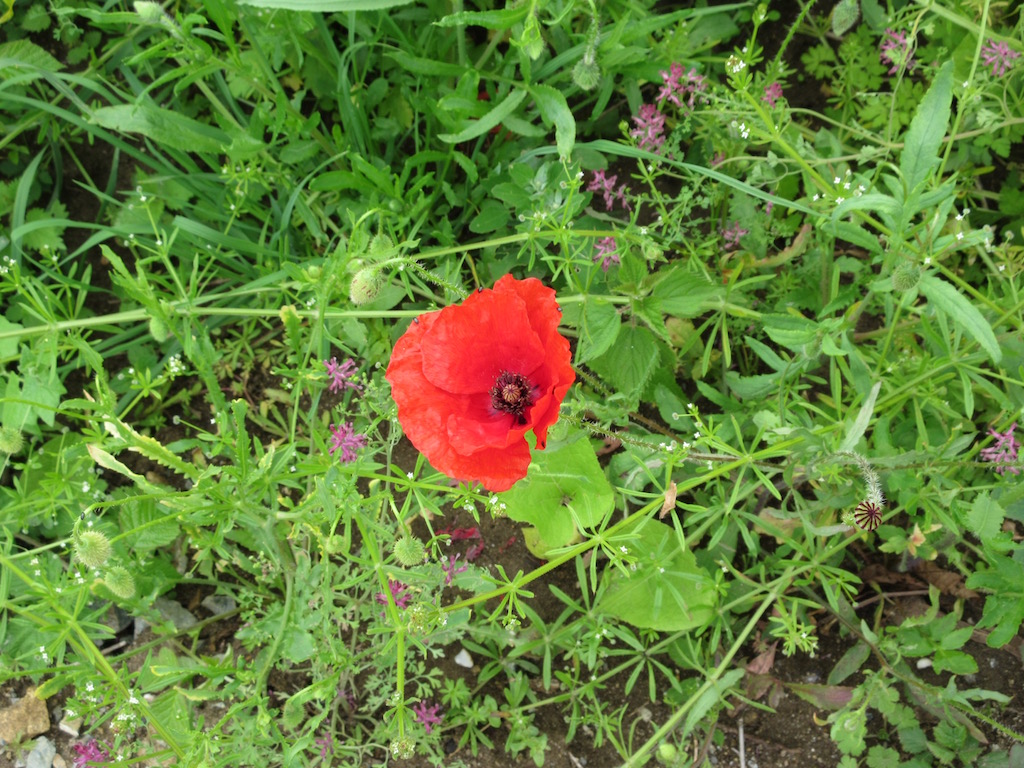 The house has reached a really exciting stage (I mean, every stage has been exciting, but it just gets better and better). The builders are preparing to make the house watertight. The roof should be covered and windows and doors installed next week. Then work moves to the inside, and that means lots of decisions to make in the coming weeks.
Watch the video for this visit.