We Made It – Part 5.2.2
After all our transport troubles, we didn't get much time at the house this visit. As always, the progress continues, and we are excited afresh each time.
This visit was partly a test to see how viable it is to get to the house without the trains in case they are still on strike for our next site meeting (which seems likely). But we also wanted to see the house. There are big changes happening at the moment, and it's nice to see it at the different stages.
So, what's new this time? The brick work for the gables appears to be done, our roller shutters have been installed, and the roof trusses have been delivered to site. The project manager told us previously that they should be ready to start the roof after our next site visit, which is still a week away. I won't be surprised if the trusses are up by then. And of course, one of the reasons for these extra visits by ourselves, is that it's nice not to be surprised. It gives us time to adjust to the changes and prepare any questions before the meeting.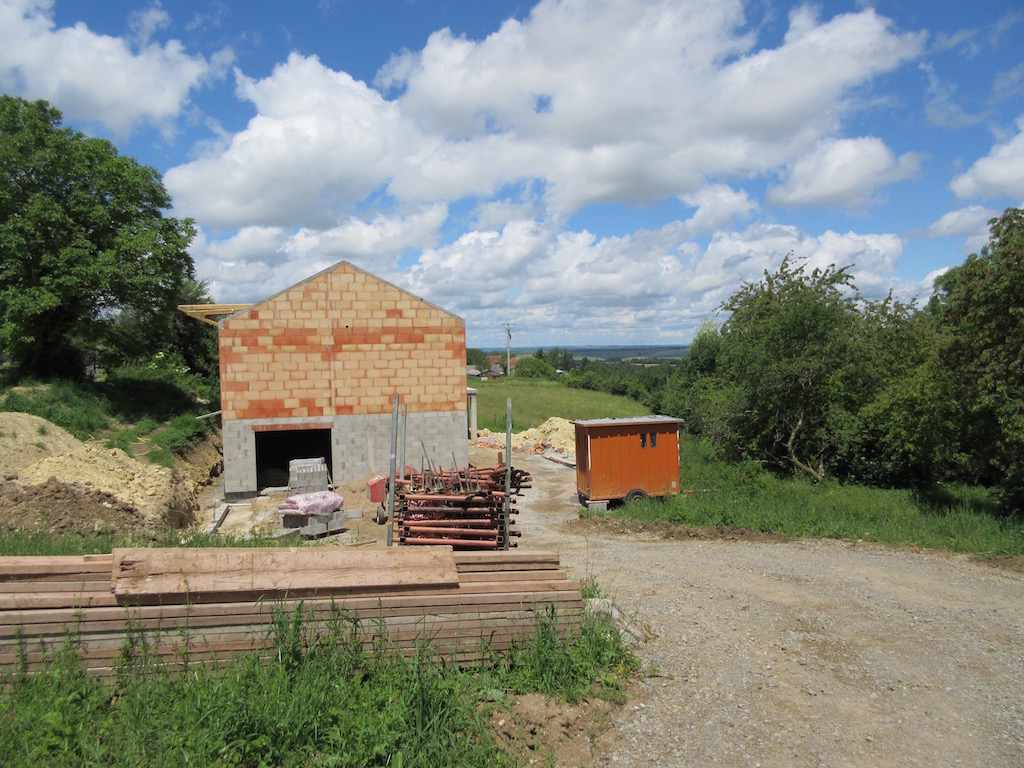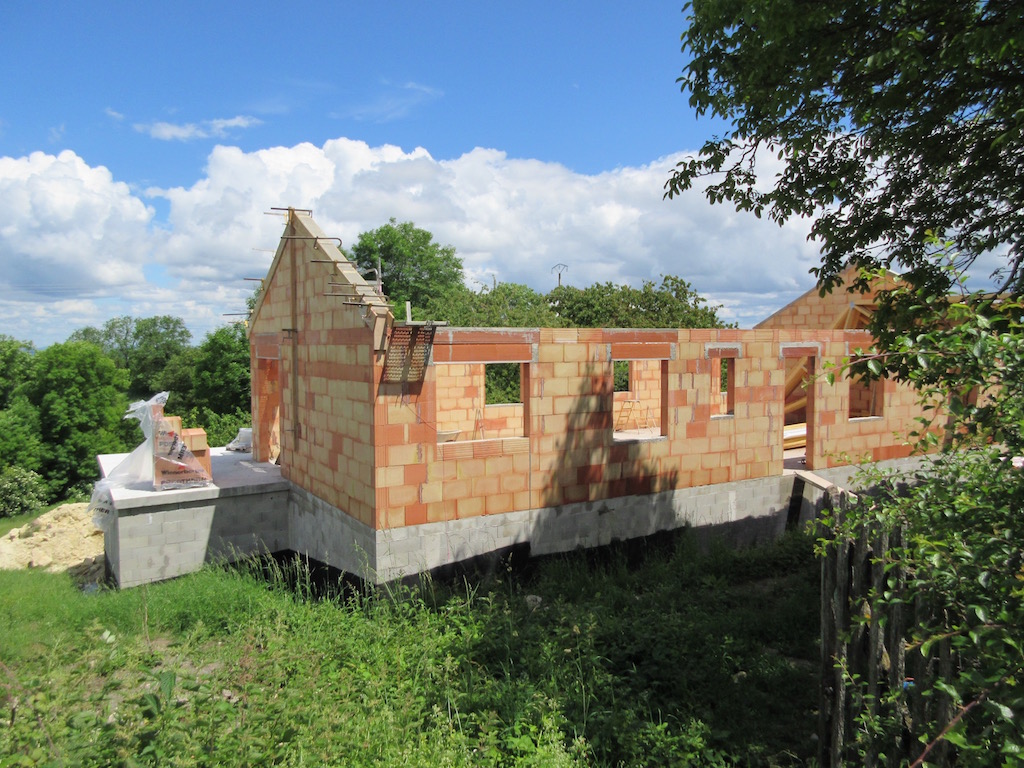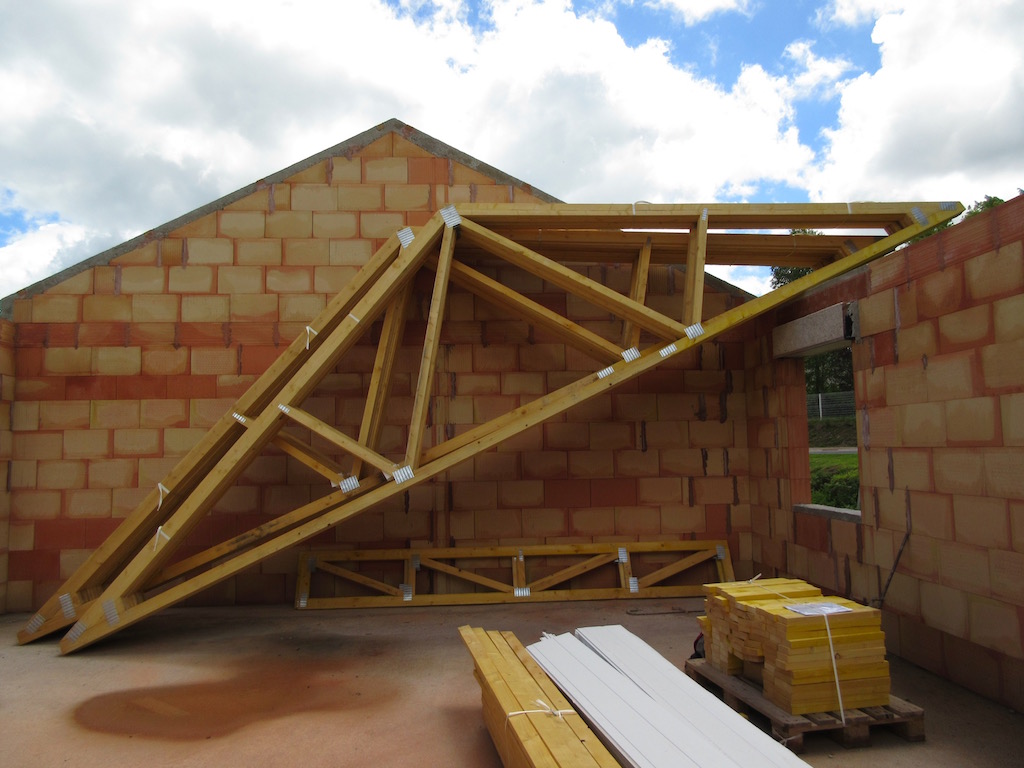 Our mystery fruit trees are no longer a mystery. They are definitely cherries. We ate our first one off the tree. Sadly, there was only one to eat. The remaining fruit low down had mostly been damaged by insects or birds, and the rest was out of reach.
Most exciting of all, there was an access ramp that allowed us to get to the upper floor. If you remember, on our last visit, our time up there was limited because the builders couldn't leave the ladder for us. This time, we could walk around at our leisure, take measurements to check everything looks correct (it does), and see what the view is like from all of our windows.
Watch the video for this visit.