The Basement is Done – Part 4.0.1
We had a beautiful, sunny, spring day for our site visit this week. The surrounding countryside has greened up since our last visit, and our cherry trees (I think they're cherry trees) are flowering. We had plenty of time to linger and enjoy it. We weren't retreating back to car because of rain, or snow, or cold. There was no point rushing back to Vichy for a train, as all the early afternoon ones were cancelled. Everything was in place for us to spend as much time as we wanted at the house.
It was a contrast to the stress of earlier in the week. Our site meeting unfortunately coincided with another week of strikes which disrupted the trains, and made it difficult to get to Vichy (again!). We eventually decided to take the train on Thursday evening and stay in Vichy overnight, so we would be there for our meeting on Friday. Judging by the replacement buses and very limited train schedule we saw on Friday, it was the right choice.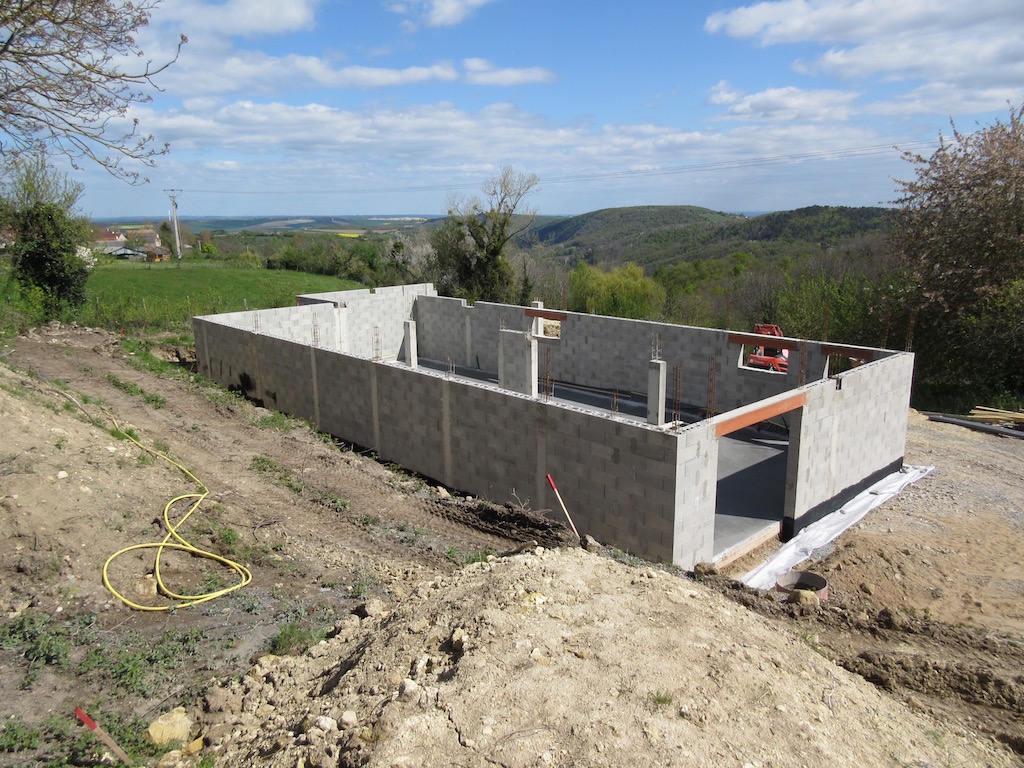 Our meeting with the project manager and the bricklayer felt more detailed this time. It had been a month since the last meeting, so there was a lot of progress to cover. The walls of the basement are now done, and they have poured the concrete floor. They expect to start the second floor next week.
A lot of the meeting was devoted to how they are going to reshape the land around the house and how big the retaining wall needs to be. Despite the seemingly huge amount of excavation they did, the builders are concerned that there will not be enough soil to back fill around the house and build up access to the front door. So, there were discussions as to how best to redistribute the soil we have.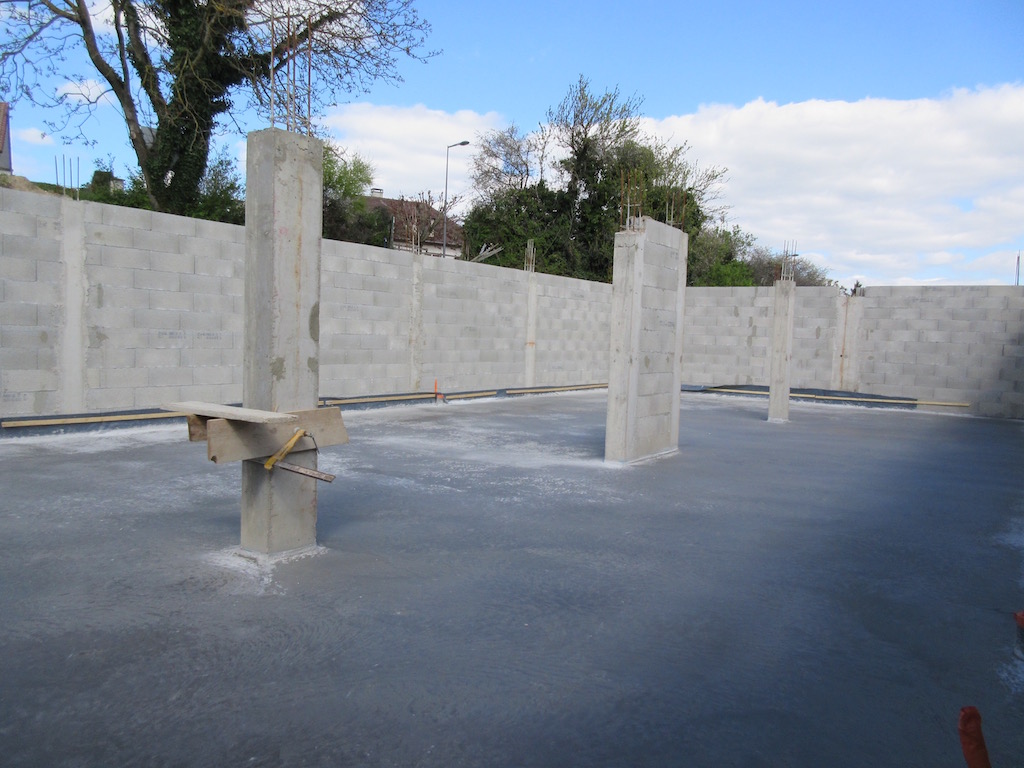 The retaining wall has been one surprise after another, and something we were anxious to discuss with the bricklayer. It became evident when they started building that a retaining wall along part of the driveway would be necessary, but it wasn't in the original plans. After clearing the vegetation and doing the excavations, the slope of the land revealed itself to be a bit different than anticipated. The bricklayer's initial proposal for a 10 metre long, 2 metre high wall also came as a surprise. We weren't expecting anything near that enormous. The meeting provided the opportunity to take measurements, and work with the project manager and bricklayer to refine that wall into something more modestly-sized.
Our final task, other than enjoying the view, was to scatter some wildflower seeds on patches of bare soil. We're hoping the wildflowers will out-compete the nettles, look pretty, and return some of the green to our land.
It was an overwhelmingly positive, happy visit.
Watch the video for this visit.