The Painting Begins – Part 20.2.1
We have started painting. There has been plenty of work for us to do throughout the house build process, but most of it has primarily involved designing and deciding. Painting is our first, big, get-your-hands-dirty task.
Our plan for this visit was to paint the sliding doors. It was our second attempt. If you remember, our first attempt came to an abrupt end when we discovered they were damaged.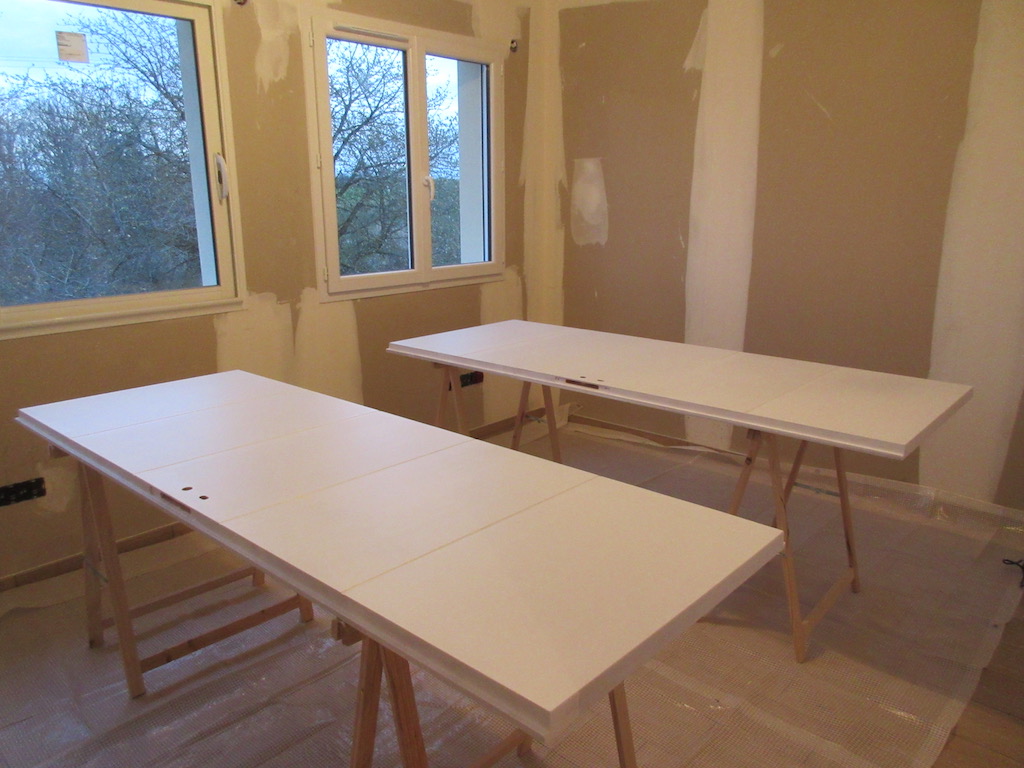 During the last meeting, we met the person who installs the sliding doors. He explained that he would trim the doors to size (removing the damaged area in the process), hang them, make the necessary adjustments, and leave them ready for us to paint. Then, they could do the final installation in a few weeks when they come back to finish other bits and pieces. This seemed like the perfect plan.
When we arrived this time we found the doors fully installed, and it didn't take long to realise we probably weren't going to be able to take them down. All the fixtures and sliding mechanisms are hidden within the wall. I phoned the installers to ask for instructions. They immediately offered to send someone to take the doors down for us… on Monday. It was Friday, and we had planned the whole weekend at the house to paint. Our plans to paint the sliding doors had been thwarted a second time.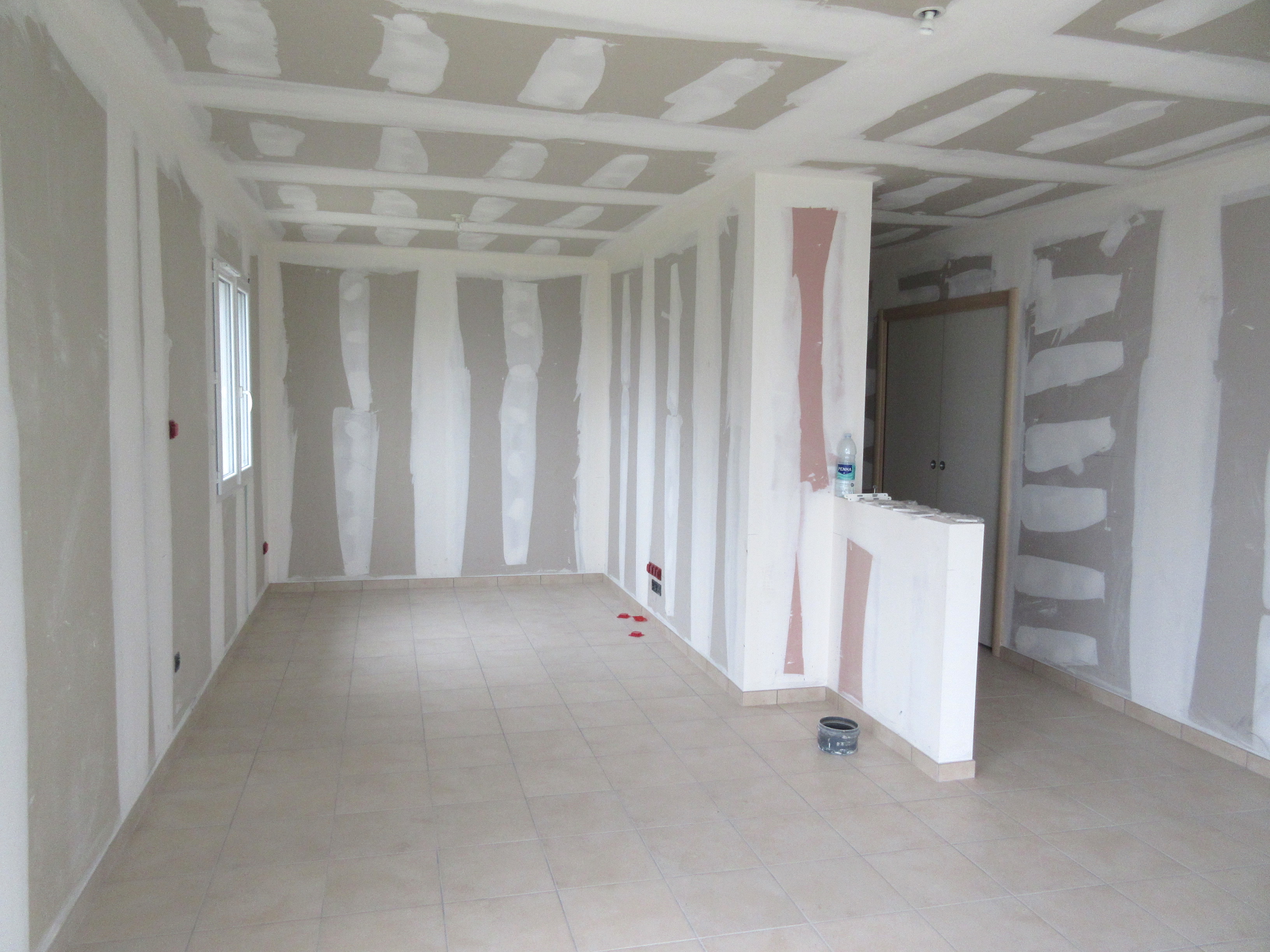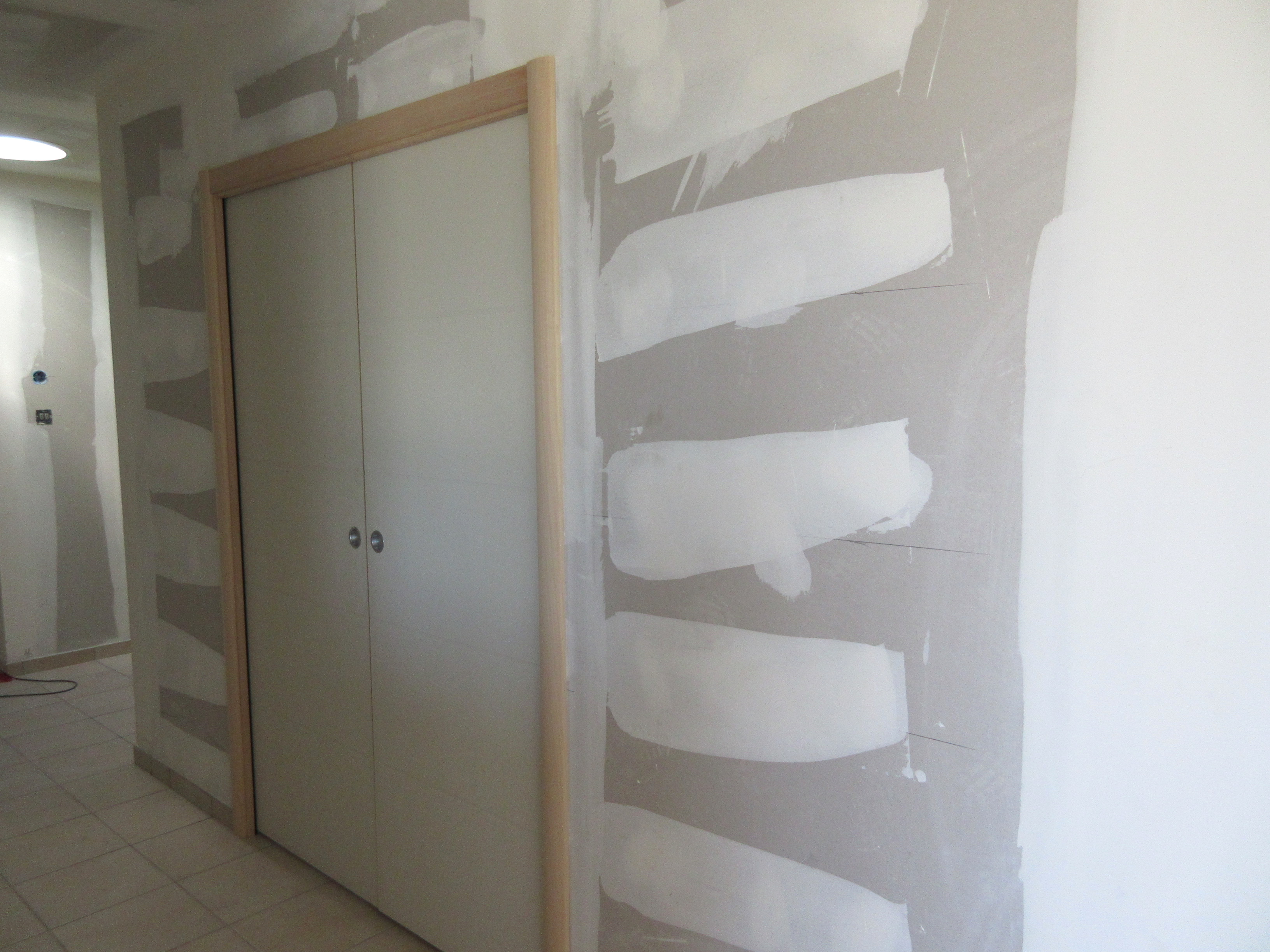 In the end, we did paint, just not the doors we had planned to. We started on some of the other doors instead; ones with standard hinges that are easy to remove.
We have another weekend trip to the house coming up. Can you guess what we're going to be doing? Painting those sliding doors (I hope).
Watch the video for this visit.