At First Sight – Part 1.1.1
My first thoughts on seeing the land now the building work has started? What have they done to it! Quickly followed by the excitement of "Oh wow, we're actually going to have a house here".
After choosing the tiles and bathroom fittings, we went to visit our plot for the first time since officially buying it. I knew the builders had started clearing the vegetation, but I was not prepared for the transformation from pretty green field to muddy construction site.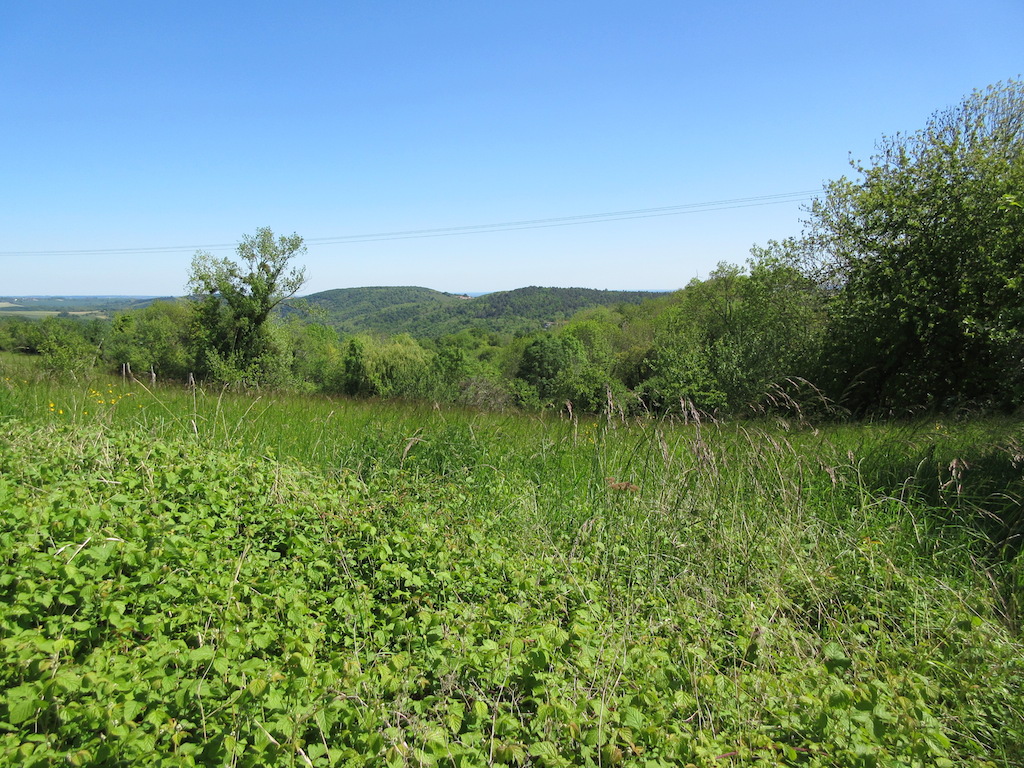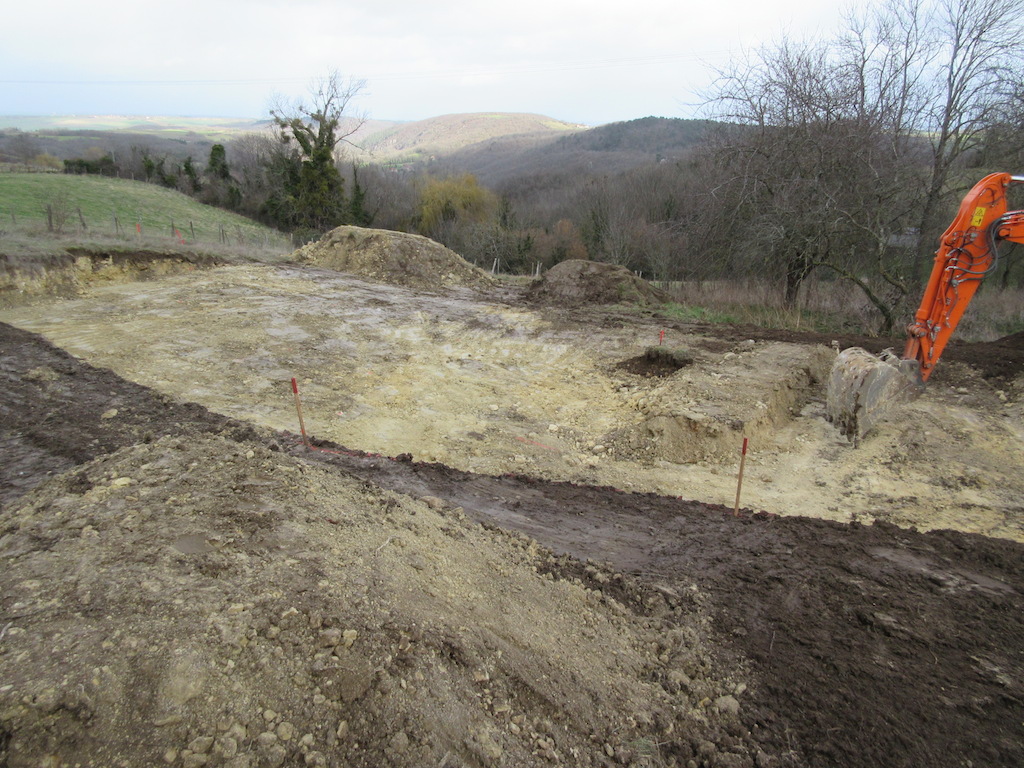 More than just clearing vegetation, in less than a week, they've put in the driveway and excavated a house-sized hole. It is astonishing to see such rapid, tangible progress. It stands in such stark contrast to the delays we experienced buying the plot.
Now, two visits in the space of three days later, we've had our first site meeting with the project manager. He walked us through the house, showed us where the doors would be, and explained how the land would be reshaped around it. He asked us whether we wanted to keep or remove certain trees (although they've gone ahead and removed a few already in the process of excavation). He got us to sign a collection of documents while sheltering under of the open boot of his car as the snow fell around us. All the while, a guy in steamroller was compacting our driveway in the background.
It was a very practical visit. I'm glad we had seen the site quietly a couple of days earlier and had time to get over the initial surprise and excitement. It let me concentrate on the details with the project manager, without being overwhelmed by the change.
It is also an important milestone. It was the first of the fortnightly site meetings that will continue throughout the build, and in that sense, it feels like the official beginning.