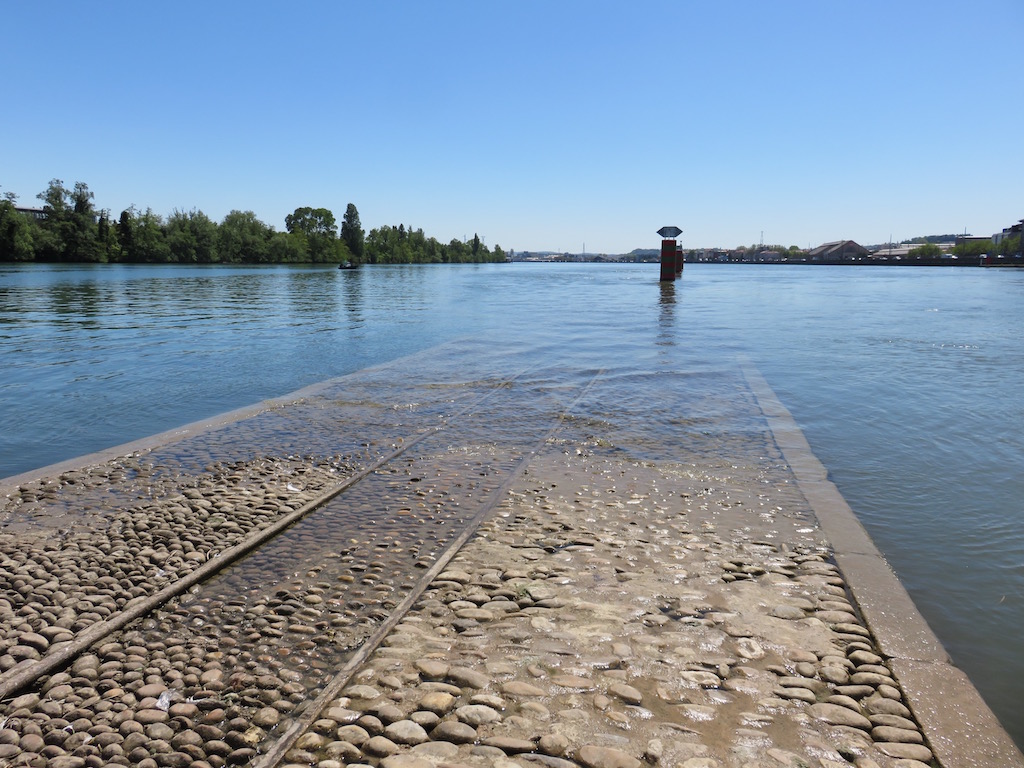 Confluence of Rivers Rhône and Saône
The two powerful rivers of Le Rhône and La Saône meet in the centre of Lyon, France. The meeting is a surprisingly quiet affair.
We visited the confluence in May as part of a longer walk along the river Rhône. I took photos along the way and some footage but, until now, had not made the time to do anything with what I captured.
A short film of the confluence is below and available on my YouTube channel as Confluence of Rhône and Saône – Lyon, France. This is second short film of confluences I have made. The other also follows the Rhône but this time further upstream in Geneva.
Unlike in Geneva, the water of the two rivers in Lyon is not too distinct and the vantage point not high enough to really appreciate the merging flows. However we were able to walk to the edge and run our hands in both rivers with ease and in safety.