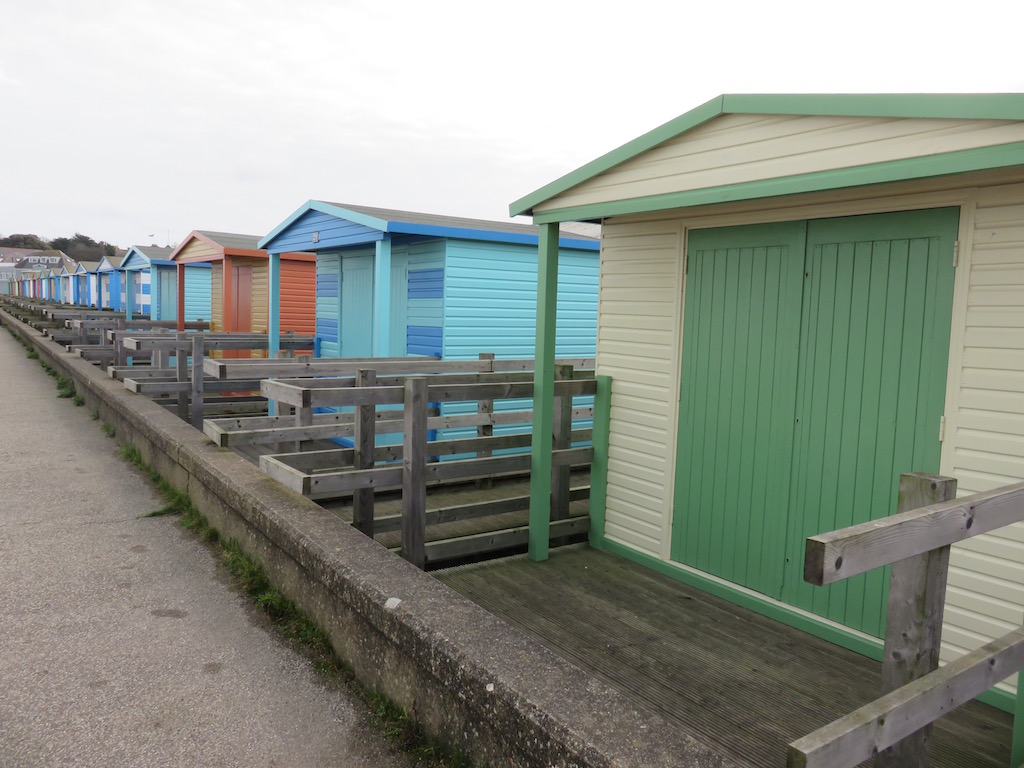 Beach Huts in Whitstable
Whitstable is home to rows of beautifully painted beach huts. As a seaside town once famous as a holiday get away for residents of Canterbury and London, the town has seen many changes in fortune. The beach huts however have been maintained and look great.
I shudder at the value these small wooden buildings must command today.
In isolation the beach huts are easy to photograph and look beautiful. A wider shot suggests how Whitstable has had to adapt to a world were tourism is not a reliable source of work and wealth. A large industrial building, I think a gravel works, looms on the horizon near the still working harbour.